'What happens when a young couple, struggling to make ends meet, have to shoulder the added burden of a daughter who is blind? Can their marriage hold up, or will they throw in the towel?'
These and many more issues plaguing young people, women and children is what the Puzzled Africa Series funded by Open Society Initiative of West Africa (OSIWA) and produced by Youth Bridge Foundation (YBF) demonstrates.
On Thursday 25th November 2021 the foregoing excerpt, also the 9th episode of this 13-part series which features award winning actress, Lydia Forson showed as the curtain raiser to the main movie at the Movie Thursday event by the Ghana Academy of Film and Television Arts (GAFTA).
The issues of teenage pregnancy and challenges faced by young persons with disability came to bare among an audience of film experts, students and fun seekers, raising discussions and questions to the phenomenon.
Where there are policies to address these issues, it is important to create the awareness for victims and the public in general. It is for this reason that the Television (TV) series was premiered, to present the Child and Family Welfare Policy (CFWP) 2015 of Ghana in a socially resonating drama. Now more than ever, COVID 19 and its unintended effects on the young presents to us an opportunity to correct these inconsistencies in our social systems so that together we will forge ahead in the COVID-19 recovery economy.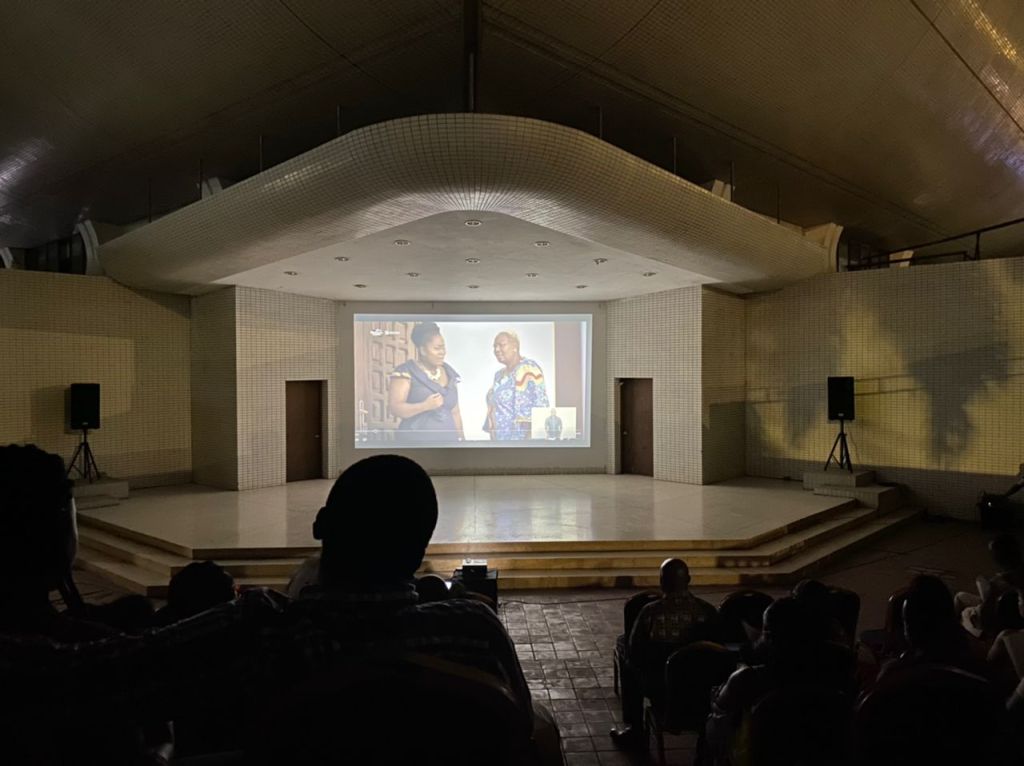 Ghana Academy of Film and Television Arts (GAFTA) is a private, professional film organization dedicated to the advancement of excellence in the art, craft and science of the motion picture industry – film, television and new media. The Academy is made up of the following guilds and associations; Directors Guild of Ghana (DGG), Cinematographers Guild of Ghana (CGG), Art Directors' and Designers' Guild of Ghana (ADDG), Animators Guild of Ghana (AGG), Screen Writers Guild of Ghana (SWGG), Film and Television Production Facilitators Guild of Ghana (FTFGG), Producers Guild of Ghana (PGG), Motion Picture Sound Guild of Ghana (MPSGG) and Screen Editors Guild of Ghana (SEGG).